iHumanities Distance Learning
Why should I care about Religious Studies?
What do you consider to be the most highly influential texts in the history of mankind, texts with the power to move minds and nations? Probably top of your list would be The Bible, The Quran or the Torah… these religious texts are no doubt some of the most revered books that ever existed, and which provide spiritual instruction for millions of people. But have you ever read them? Would you even know how to read them? Would you like to know? If so, then read on.
What is Religious Studies?
Religious Studies spans many disciplines and engages with different religious traditions in a manner that is free, fair and open to correction. Religion is a major source of controversy and meaning and has an astronomical influence on history, politics, identity, and even medicine and law. Such is the multi-faceted nature of Religious Studies – and is just one of the reasons why our students find it so fascinating.
Beyond just studying one religion, UWTSD gives you the opportunity to learn about the ways in which religious traditions interact and relate to one another with our focus on Interfaith Studies – learn not just about what religions do, but also what they think about themselves and others.
Meet one of our lecturers, Dr Angus Slater (Lecturer in Christian Theology and Interfaith Studies), talking about beauty as a religious and cultural concept related to identity.
Multi-dimensional… and 'other dimensional'?
The interpretation of religious literature is just one area of focus, with other areas including the lived aspects of religious faith, the relationship between faiths, the study of Islam, religious experience, and the study of ancient religions.
Religious Studies offers us a way to better understand different cultures, to grasp the human condition, and in some sense partake in the religious or spiritual reality of others – it allows us to gain a universal and trans-cultural insight into people all over the world. Indeed, it has a wealth of scholarship to offer in terms of solutions to urgent national and international problems and crises.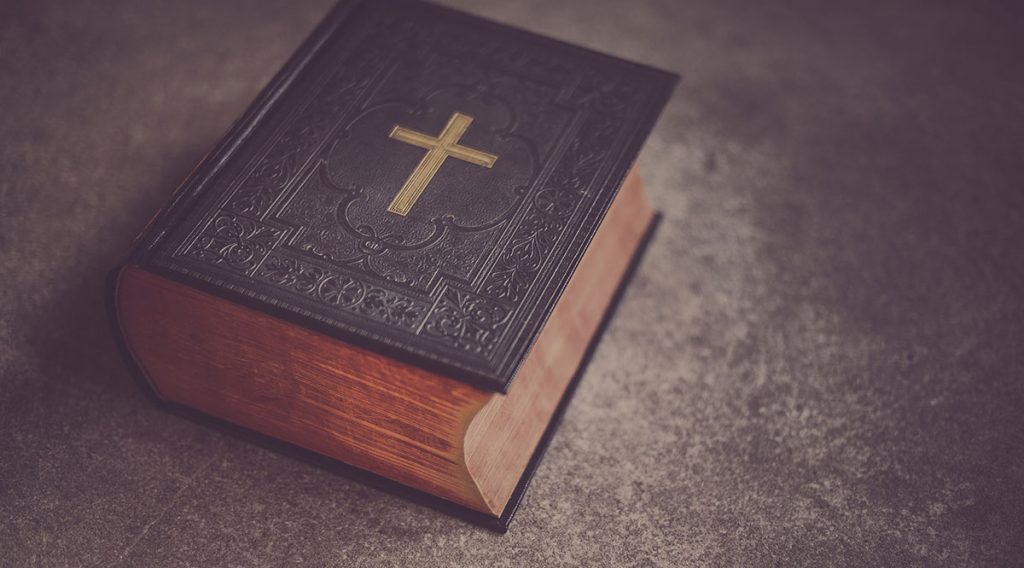 Be part of our long history
Theology and Religion have been a central part of our teaching and scholarship since the early 19th Century, the School of Theology, Religious Studies and Islamic Studies being one of the oldest of its kind in the UK and the first of its kind in Wales.
Following this tradition, we offer a range of undergraduate and postgraduate degrees in the field of religious studies. Whether you are interested in our online BA in Bible and Theology, or our BA Philosophy, Religion and Ethics, or perhaps one of our MA degrees, you can rest assured that you'll be in expert hands, taught by scholars who are not only specialists in their filed, but have a wealth of experience in teaching from a distance.
Religious Experience Research
Our distance-learning programmes are linked to the Alister Hardy Religious Experience Research Centre – you'll be able to make use of its wonderful archive and unique collection of personal accounts of religious experience.
Exhibit at the Alister Hardy Religious Experience Centre:
Annual conference of The Alister Hardy Religious Experience Centre
Here Prof. Bettina Schmidt (UWTSD, Lampeter), Director of the Alister Hardy Religious Experience Research Centre, gives a talk at the annual conference held in Wales' oldest university building, right here on our beautiful Lampeter Campus.
Interfaith and Inter-Cultural Research
Many of our iHumanities programmes in Religious Studies have a strong focus on the relationship between different faith traditions. This reflects a strong research focus among our staff on issues like Christian-Muslim dialogue, Jewish-Christian relations, and contemporary social and political issues which span across multiple religious faiths.
If you want to find out more about this speciality, take a look at the MA in Interfaith Studies, the Professional Doctorate in Interfaith Studies, or check out our recent activity at our Interfaith Blog & News.
Interested? Getting started
Religious Studies is not just one thing – the range of topics is endless; this is reflected in our modules. Whether you're interested in spirituality, big questions of human existence…  or maybe you'd like to study Muslim politics and Islamic sources (such as the Qur'an or the Hadith), or learn more about contemporary and ancient religious practices – whatever your interest, we have a programme that's right for you.
Animated map shows how religion spread around the world
For further information, why not apply today and speak to our friendly staff.