iHumanities Distance Learning
Why should I care about Philosophy?
Have you ever wondered about how the universe came about? Whether there was an initial cause, for example? What about whether God exists? Or have you ever pondered on the question of the content of other minds (human minds as well as other animal minds)?  
What about the things in which we find value and pleasure – the intoxicating smell of a rose, the wonder of a child at play, the Great Barrier Reef — do all these sorts of things outweigh all the suffering in the world? If you're interested in fundamental questions concerning existence, life, reality, the future, time, or morality, then you've come to the right place for you're already a potential philosopher.
The word 'philosopher' comes from the Ancient Greek, meaning 'lover of wisdom'. Indeed, the great Greek philosopher Plato, writing over 2,000 years ago, defined the philosopher as the one who seeks truth and knowledge. Even today, this definition is not far off.
Our postgraduate philosophy programmes are designed to enable you to delve into core philosophical issues with modules such as, for example, 'Moral Philosophy', 'Applied Ethics', 'The Self: East and West', 'Mind and Body', 'Knowledge and Culture', and 'Environmental Philosophy'.
If it's a BA Degree you're interested in, you can study similar and related topics but with more of a focus on religion, at undergraduate level via our BA in Philosophy, Religion and Ethics.
Whatever you choose, all our Philosophy programmes our taught by very experienced lecturers who are not only specialists in their discipline, but experts at delivering distance learning courses at undergraduate and postgraduate level.
Meet one of our Philosophy lecturers, Dr Rebekah Humphreys (UWTSD, Lampeter). Here she talks about the Environmental Philosophy module.
Exploding! Philosophy and the natural sciences
Did you know that atomic theory has its very roots in Pre-Socratic Philosophy, but particularly in the ideas of those Pre-Socratic Philosophers who have come to be known as the 'Atomists' (5th Century BC), one of whom was Democritus? Philosophers like Democritus were in many ways 'natural scientists' of a sort, dealing with questions such as, 'What sort of 'stuffs' (physical components) is the world is made of?' and 'Is there is a non-physical component that gave the universe an initial 'push'?'
Commentary on the thought of Democritus:
The Atomists were aware that we cannot see this 'nothing' nor see the (now-called) atoms. Like other philosophers, they saw a difference between how the world appears and how the world is.
But how do we access reality if we are always confronted with appearances?
Philosophy's main currency here is ideas – ideas, rigorous enquiry and logical argument to inform our everyday, practical lives.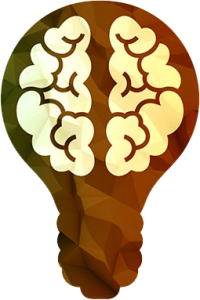 'Philosophy is, among other things, the enterprise par excellence of thinking things through, and engaging in the conversation of mankind about these great questions —and about the myriad lesser questions that are part of the fabric of life too. Ultimately philosophy is about thinking for oneself with the aim of achieving something good'. (A. C. Grayling)
Philosophy challenges our assumptions and beliefs. And the first task of the Philosopher is often to examine her own beliefs to see if they are true. So, the Philosopher's quest is one which needs to honest and open, as well as generous in her consideration of the views of others.
Our modules are inspired by the scholarship of the professor and the lecturers who'll be teaching you. You'll be introduced to the MA via a module that in part looks at the works of some of the key philosophers in the history of ideas (2020-2021). This module also aims to provide you with a good grounding in Philosophy in preparation for the other modules – this is especially important if you do not have a first degree in Philosophy. 
For example, you'll study the entanglement of epistemology and metaphysical issues through a close study of classic and contemporary readings in epistemology….
Plato's Allegory of the Cave
As part of the introductory module, 'Knowledge, Reason and Reality', you'll study arguments from the work of some of the great ancient Greek Philosophers, such as Plato, as well as key metaphysical concepts in Pre-Socratic Philosophy.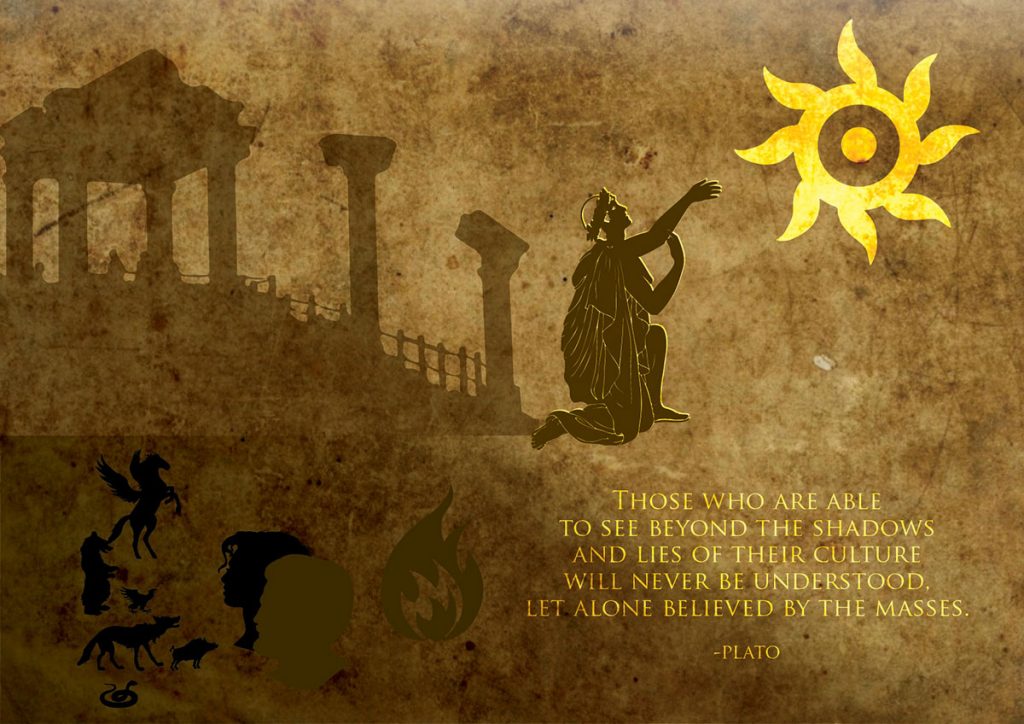 For another module you might study climate change in relation to principles of ethics, justice and equity…
Snapshot of the Environmental Philosophy module page
Interested? Getting started
Our philosophy courses are open to you whether or not you have a background on philosophy. Indeed, many of our students come from other disciplines and backgrounds.
We have a wealth of experience providing University accredited Philosophy postgraduate qualifications from the online classroom, straight to your door, whether in the UK or across the globe.  
A flourishing postgraduate community
Our students are located all over the globe, and we have a range of research and course-related activities that encourage a sense of community amongst our postgraduates
You'll be part of this supportive and vibrant community, where you can chat to one another via various online Forums and webinars, including our online 24/7 Philosophy Café, as well as our PG Philosophy Symposium: a weekly discussion of creative and critical  ideas run by world renowned philosopher Emeritus Prof. Chris Norris. 
And… our Philosophy staff are well known for being a friendly bunch! They'll be on hand to support you throughout your studies.
The Annual Postgraduate Philosophy Conference 2019, Lampeter Campus
You'll have an opportunity to take part in our annual postgraduate philosophy conference, whether as a presenter or, if you'd prefer, just as an attendee.