Meet our iHumanities Team
iHumanities Distance Learning
Whatever distance-learning course you choose to study with us, you'll be taught by specialists in the subject. All our lecturers have many years' experience of teaching from a distance.
If you are interested in a research degree with us, then it is recommended that you contact one of our Team below in the first instance for an informal discussion.
Associate Professor Katharina Zinn
Associate Professor for Egyptian Archaeology and Heritage
Material culture/materiality (including texts), history, religion, art, gender, memory, museums (unprovenanced objects, object biographies, intangible heritage, identity) using case studies from ancient Egypt.
Lecturer in Ancient History
Ancient Mediterranean integration into wider Indian Ocean networks of exchange (primarily 300 BCE to 700 CE); Graeco-Roman diplomatic, economic and cultural interaction with the East.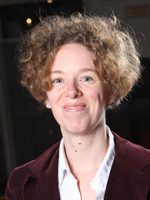 Senior Lecturer in Classics
Greek and Latin literature, epic, Statius, Claudian, and Classical tradition.
Senior Lecturer in Classics
Textile research, and Latin literary engagement with textiles and material culture. Her work is both emphatically philological (relying on literary, metrical and stylistic analysis) and strongly connected to neighbouring disciplines of ancient history, archaeology, and experimental archaeology.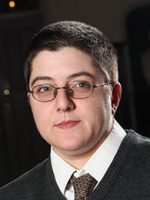 Senior Lecturer in Classics
The Greek economy, particularly state intervention in trade. Universal historiography, particularly Diodoros. Sexuality and gender in the ancient world. Slavery in classical Athens. The Athenian epimeletai accounts.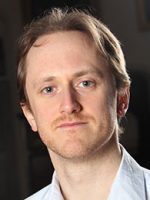 Senior Lecturer in Philosophy
Moral Philosophy, Applied Ethics
Environmental Philosophy, Animal Ethics, Issues of Justice, Sustainability and Climate Ethics.
Current research focuses on the areas of mind, language and love. Presently offering research degree supervision in the areas of Wittgenstein and the philosophy of religion.
Religious Studies and Theology
Lecturer in Theology & Interfaith Studies
The interaction between religious faiths and the way that they conceptualize the other. Christian theological and Islamic legal approaches to issues of dialogue, authority, power, identity, and narrative.
Lecturer in Religious Studies
Rhodri was appointed as Lecturer in Religious Studies in 2016. Prior to that, he was in receipt of a research scholarship from the Coleg Cymraeg Cenedlaethol, under which scheme he was able to make a substantial contribution to UWTSD's provision of Welsh medium tuition. Rhodri's academic interests are wide-ranging, and he teaches modules on both the Abrahamic faiths and the major Eastern religions. His research to date includes work on the relationship between religion and ecology.
Email: R.R.Thomas@uwtsd.ac.uk
Professor in Study of Religions and Anthropology of Religion
Anthropology of Religion, Religious Experience, Latin America, Caribbean, African derived religions, Spirituality, Wellbeing, and issues of gender and ethnicity.
Lecturer in Biblical Studies and Gender
The Dead Sea Scrolls (particularly the sectarian manuscripts and the Purity Texts), interpretations of the Hebrew Bible/Second Temple literature from a gendered perspective.
Professor of Islamic Studies
Islam, Muslims and the Internet; Islam in the UK, religious authority, Muslim politics, religious symbolism, Islam in Pakistan, Islam in Malaysia, medical ethics.
Professor Catrin H. Williams
Professor in New Testament Studies
New Testament, especially Johannine studies; ancient Judaism; reception of Scripture; ancient media culture.
Lecturer in Theology and Religious Studies
Current research focuses on the moral and theological commitments that establish Christian arguments for the necessity of the incarnation.
Cosmologies, Qualitative research methodologies, the cultural role of the sky in society, the anthropology of land and sky in particular Egyptian astronomy and Celtic cosmologies.
Associate Professor Nick Campion
Associate Prof. in Cosmology and Culture, Director of Sophia Centre
History of astrology and astronomy as well as the place of both disciplines in contemporary culture; utopian, millenarian and apocalyptic belief, magic, New Age and pagan ideas and practices, and the nature of belief in general.
Lecturer in Chinese Studies
My research interests are mainly in classical Chinese philosophy in general; practical implications and Influences of Classical Chinese philosophy in contemporary Chinese society; Confucian and Daoist happiness and wellbeing; Global Citizenship Education in the Confucian perspective and intercultural communication between the West and China.
Email: Y.Jiao@uwtsd.ac.uk
Associate Professor Thomas Jansen
Associate Professor in Chinese Studies
Thomas's interests cut broadly across the fields of history, religion and literature in imperial China, but centre on the Six Dynasties Period (AD 220-589) and sectarian religious texts (baojuan 寳卷). His current project is entitled Religious Text Production in Late Imperial China: Social, Religious, and Performative Aspects of Chinese Sectarian Scriptures from the 16th to 19th centuries and will explore the manifold interactions between religious texts and their users.
Professor in Chinese Studies, Director of the Confucius Institute
Chinese philosophy and religion, Daoist wellbeing and self-healthcare, Confucian Ethics, Chinese myth and history.
Archaeology and Anthropology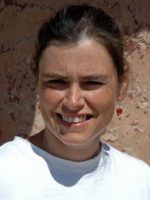 Professor in Mediterranean Archaeology
Bronze Age Cyprus and the wider East Mediterranean); Materiality and the New Materialisms; Interconnections in the Bronze Age Mediterranean; Representations in the East Mediterranean.
Senior Lecturer in Social Anthropology
Materialities frameworks, posthumanism and multi-species ethnographies with specific attention afforded to water. She has conducted regular ethnographic fieldwork with the Giriama in Bore Koromi near Malindi in the Coastal Province of Kenya since 2010.
Senior Lecturer in Archaeology
Plio-Pleistocene fossil assemblages and faunal analysis, Vertebrate taphonomy, Human evolution and the archaeology of the earliest humans.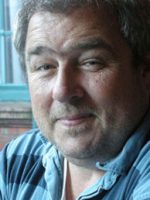 Senior Lecturer in Archaeology / Heritage
Quentin covers a range of archaeological and heritage related themes including field and excavation practice, conflict/battlefield archaeology, visualisation and representation, museums, difficult heritages and dark tourism.
Email: Q.Drew@uwtsd.ac.uk
Modern and Medieval History
Lecturer in Modern History
Modern cultural history, with a specific focus on the histories of cities and museums. He is also interested in the politics of memory and theories of modernity and postmodernity, and how these relate to the practices and discourses of historians.
Lecturer in Medieval History
Medieval History, monasticism, historical writing, canonisation and saint-making, manuscript studies, digital humanities.
Lecturer in Modern History
The Great War and west Wales, and in particular war commemoration and memorialisation.
Professor Jane Cartwright
Prof. of Welsh and Director of the MA in Celtic Studies
Medieval Welsh history and literature, hagiography and saints' cults, Arthurian literature and Celtic sanctity and spirituality.
Athro'r Gymraeg a Chyfarwyddwr y radd MA Astudiaethau Celtaidd
Hanes a llenyddiaeth Cymru'r Oesoedd Canol, bucheddau a chyltiau'r seintiau, llenyddiaeth Arthuraidd , sancteiddrwydd ac ysbrydolrwydd Celtaidd.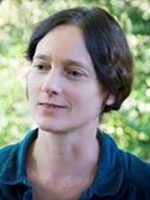 Professor Mary-Ann Constantine
Professor of Celtic Studies at the Centre for Advanced Welsh and Celtic Studies
Romantic-era Welsh literature in both Welsh and English, travel writing, the Welsh Tour, and the writings of Thomas Pennant (1726-98).
Professor John T. John Koch
Historical linguist specialising in early Celtic languages
Language, Literature, and Writing
Senior Lecturer in Early Modern English Literature
Early Modern English literature (especially the work of Shakespeare, John Donne, Samuel Purchas, Phineas Fletcher, and John Milton); the history, philosophy, theology and law of medicine, particularly anatomy, in the early modern period; bibliography; post-structuralist, historicist, materialist, and psychoanalytic critical theory.
Senior Lecturer in Early Modern English Literature
Ongoing work on the unstable boundaries of gender and culture, and on the uncertain relations between the two. This work continues to complement Jeni's interest in the Anglophone writings and wider culture(s) of Wales and feed into her deep interest in other cultures.
Lecturer in Celtic Studies and Bilingualism and Multilingualism
Applied linguistics, biocultural diversity, social history of the Brittonic languages.
Email: a.currie@uwtsd.ac.uk 
Medieval Welsh poetry and language, Senior Editor at the University of Wales Dictionary
Mae'r Athro Ann Parry Owen yn arbenigo yn iaith a barddoniaeth Gymraeg yn yr Oesoedd Canol ac mae'n Olygydd Hŷn gyda Geiriadur Prifysgol Cymru.
Professor Heather Williams
Comparative literature, French, Welsh, Brittany, translation studies, travel writing.
Programme Director for MA Bilingualism and Multilingualism
Involved in various aspects of bilingualism including education and other sociolinguistic issues as a member of international organisations which support and promote multilingualism globally, including the Foundation for Endangered Languages (FEL)and the Educational Society of the European Regions, being an honorary member and vice-chairman respectively.
i-Humanities Administrators
Professor Catrin Williams, Academic Director, Centre for Humanities and Social Sciences
Dr Errietta Bissa, Assistant Academic Director (Undergraduate)
Dr Thomas Jansen, Assistant Academic Director (Postgraduate)