iHumanities Distance Learning
Greek and Latin: languages of love and literature
Homer's Odyssey, Vergil's Aeneid, The New Testament, and Petronius' Satyricon: texts that have fascinated through the ages and still captivate us. To get to grips with the world that they derive from, and the world that they have shaped, understanding their language is a vital stepping stone.
Many of our students in ancient languages are driven by a passion to read a specific text in the original Greek or Latin, whether that is Homer, Paul or Ovid's Metamorphoses. As they acquire or hone these skills, they also gain valuable transferrable skills in language learning and wider understanding of the vibrancy and diversity of the Greek and Roman world.  What text are you dreaming of reading?
Pains of Exile: Dr Errietta Bissa (UWTSD, Lampeter)
Is Euripides' Medea one of them? Does the experience by a woman in a patriarchal society resonate with us today? Does her experience of vulnerability as a foreigner far from home? Our Advanced Greek Poetry group recently worked with Euripides' 5th century tragedy. 
Here at the UWTSD Lampeter, the study of Ancient Languages is not just open to those with prior experience of Latin and Greek. We offer degrees in Greek and Latin suited both to those with no prior experience of Classics and to those who are ready to begin work with unadapted, original ancient texts.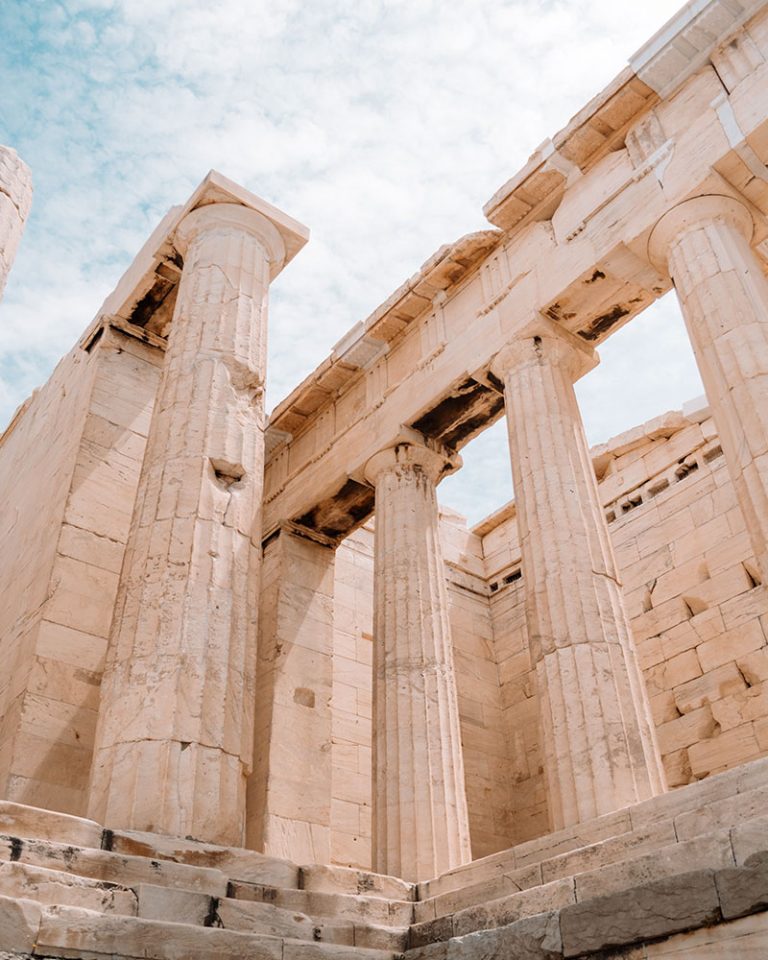 Acquiring the tools of the trade
Our language modules include intensive introductory modules to Greek and Latin as well as advanced modules where you focus on specific authors and texts, gradually building up your linguistic and philological competence and putting texts in their wider cultural and historical contexts.
Our suite of introductory language modules in Greek and Latin are designed to allow students new to Classics to acquire the skills necessary to read and use original Greek or Latin texts within a single year. It's hard work – but very rewarding!
We work with the textbooks Reading Greek and Reading Latin through online lectures, interactive exercises, and virtual seminars. Open-book assessments train students to use the tools needed to read Greek and Latin independently at a higher level.
Our advanced language modules are differentiated into Advanced, Further Advanced Greek or Latin. They include both poetry and prose texts, and the complexity of the texts increase gradually between the levels.
Here, we work in-depth with individual authors and works in the original Greek or Latin, approaching them from numerous interpretational perspectives: literary, historical and cultural analysis as well as questions of linguistic development and textual transmission are regularly discussed.
Research-embedded teaching and assessment
Assessment at advanced level involves both translating and commenting on the texts studied. Here, one of our lecturers gives a class on writing commentary using one of her published books.
Dr Ruth Parkes (UWTSD, Lampeter)
An understanding of the Classical World is intricately bound to a study of Ancient Languages, and depending on your focus and needs, you can combine our language modules into MA degrees in either Latin, Greek or Classics. All MA degrees include training in research methodology and a full-scale research project of your own.
If you want to focus exclusively on language learning to support your use of Greek and Latin in other research or in your professional life, you may opt for a shorter qualification like our Postgraduate Diploma in Greek and Latin.